CENTAURO
2021
SYNOPSIS
Addicted to thrills and speed, Rafa struggles to become a professional motorcycle racer, until he discovers that his son's mother is in debt to drug traffickers. To keep his family safe, Rafa decides to put his talents as a racer at the service of the criminal organization. A circuit racer by day, a kamikaze daredevil by night, Rafa is soon forced to make decisions that will change his life forever.
BIOFILMOGRAPHY
Daniel Calparsoro, born in Barcelona in 1968, completed his film studies in New York, and at the TAI University School of Arts, and also graduated in political science in Madrid.
Calparsoro is a film and television director who took his first steps in the film industry in New York, shooting his first short films in video and cinema, such as "Rufus Syndrome" or "W.C.".
He became known as a director with "Salto al Vacío" in 1995, which won the Bronze Horse at the Stockholm Film Festival. In 1997 he directed "A Ciegas" which earned him the Golden Lion nomination at the Venice Film Festival. And, in 1999 he directed "Asfalto", nominated for the Goya awards in 2000.
He has recently directed various titles such as "Combustión" (2013), present at the Malaga Festival and nominated for the Golden Biznaga. In 2016 he directed "Cien años de Perdón", winner of a Mestre Mateo award, with double nomination for the Goya Awards. And, in 2020 he directed "Hasta el Cielo" present at the Malaga Festival. "Centauro" is his last film, which will premiere on Netflix.
Direction:
Daniel Calparsoro
Script:
Gaël Nouaille, Gemma Ventura
Cast:
Àlex Monner, Begoña Vargas, Carlos Bardem, Edgar Vittorino, Patricia Vico, Pedro Casablanc
Cinematography:
Josu Inchaustegui
Production Companies:
Borsalino Productions, Fasten Films
Executive producer:
Adrià Monés
National distribution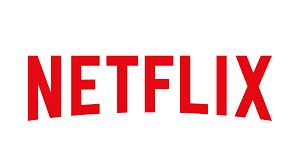 International distribution